Well, got to test my replacement CM on several jobs this week and here are my findings.
First job was an upstairs apartment. Orbit speed #2. Tried MF pad with strips and it would not stay under the pad driver without spinning out of place. Tried several times with no luck. The first MF pad was wet but wrung out. The second one I tried was dry with some pre-spray applied to each side. It would not stay under either. The CM would shake violently while trying to run these pads.
So I go get a like new SuperZorb pad and it stayed under the driver correctly and caused the CM to run a slight bit smoother but the driver destroyed the pad in about 3 minutes.
Then I went and got a Glad pad to attempt to finish the small 2 room apartment. The Glad ran through the rest of the job but was very stringy at the end. It wouldn't have lasted much longer.
The next test job was a rental house. Short plush carpet. New glad pad and started in the living room. The machine shook so bad that a guy there that was hired to paint in the kitchen wanted to know what the hell was going on. He said it sounded like the house was coming down and wanted to know if the carpet was ruined. I told him the carpet was fine, but I had to quit after doing half of the living room. The new glad pad was starting to come apart and the handle adjustment mechanism had vibrated apart and required retightening with a wrench. I went and brought in my Challenger to finish the 4 rooms and hallway.
Here is a video of the CM at that rental house. You will have to turn up your volume to get the full effect.
The next job I took it on was a large back room of a computer store. Put a Anders microfiber pad under the driver and hit the switch. Hmmm, machine is running good and holding the pad. Did the entire job with the CM. Also tried a fiber pad that ran just fine. Was getting some vibration through the handle but not too much. This is to be expected I guess with the large orbit.
I pondered for a while and realized what was happening. The computer store carpet was on a concrete floor. The other jobs were on wood sub floors.
So today I tried the CM in my own house today, with wood sub floor. I put the CM on speed 1 this time, and used another new Glad pad. On speed 1 it ran pretty good. I could have made it through the entire house if I needed to. My wife ran it for a minute and she said that it was vibrating her skull.
Here are a few pics of the Glad pad after running for 5 minutes.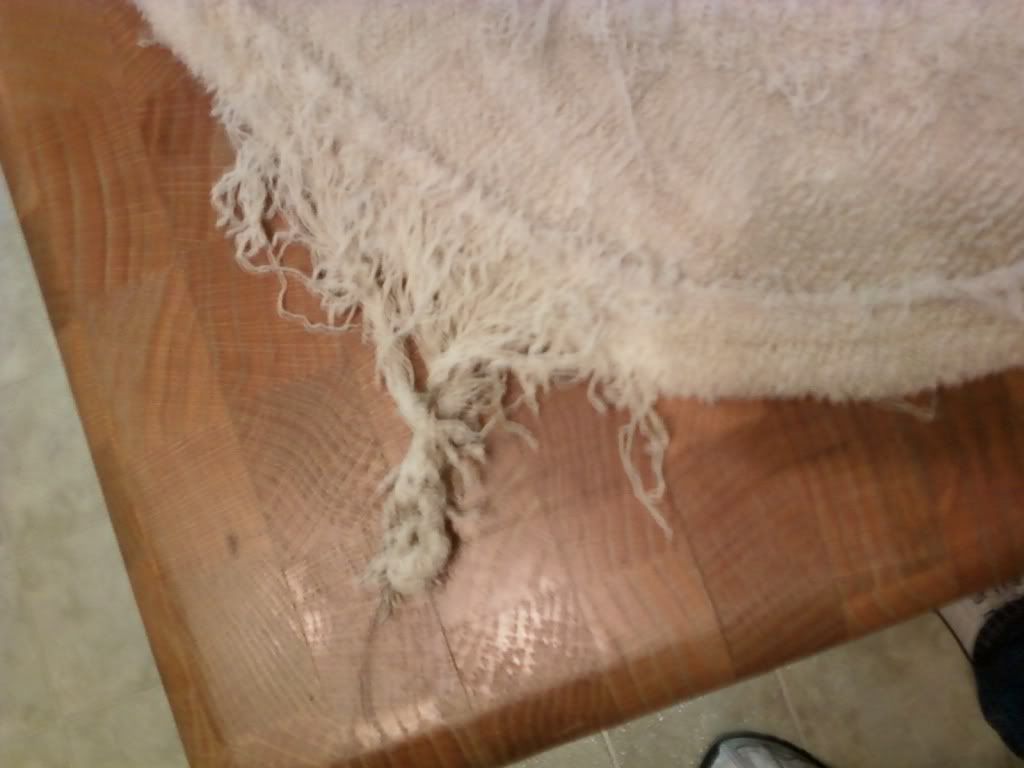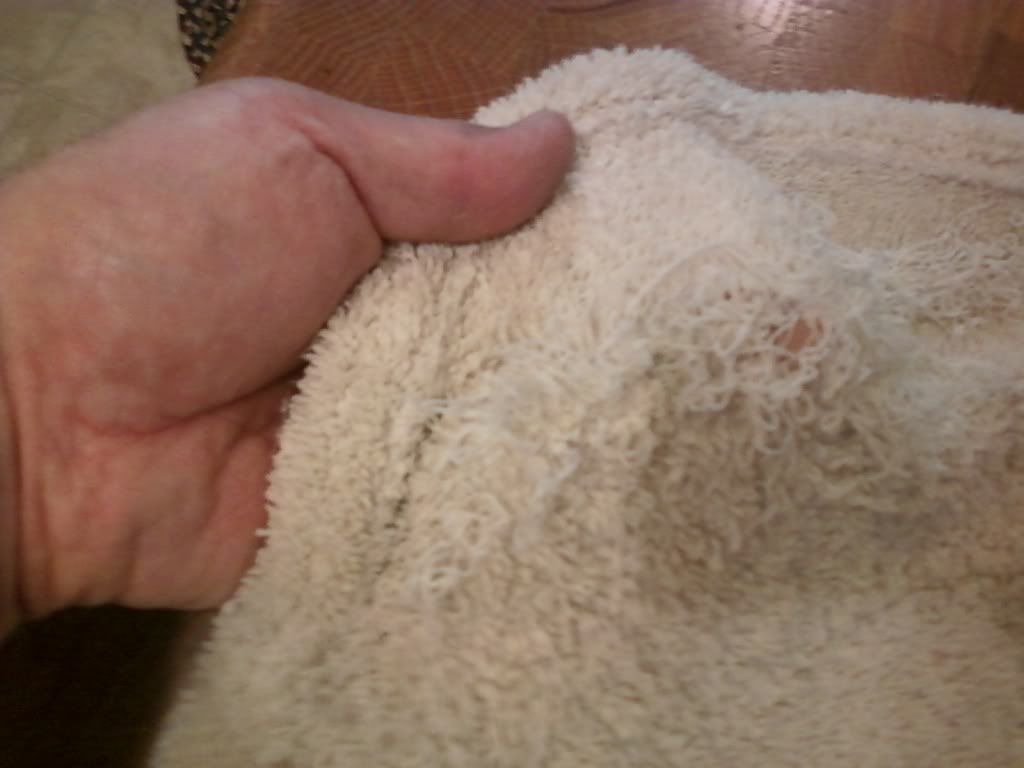 My conclusion at this point is that the CM needs to be reworked. Either needs to have the orbit reduced or the counterbalance needs to be rebalanced. It proved to have too much power and orbit for residential situations. Way too much vibration for residential use.
On speed one, with a extra solid subfloor, you can get by, but then there is still the pad issue.
The pad driver is extremely rough on Glad type pads.
On a more positive note, if you had a large commercial situation, and you had a MF pad that would stay under it, you could easily do 5000 sq. ft. and hour, maybe more.
But for me personally, I don't have 30 and 40 thousand sq. ft. accounts but I do have a lot of residential work, so in it's present state, the Trinity CM would not be practical for me.